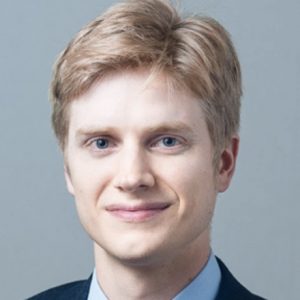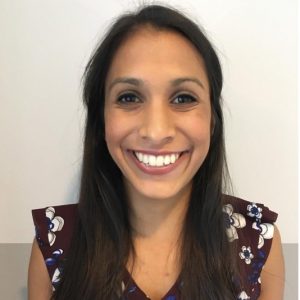 Whether you are looking for a new job or a promotion, your curriculum vitae (CV) will be the backbone of your application. A prospective employee's CV is often the first document an employer sees. Not only does it highlight your achievements, but it can also frame your professional narrative and the unique attributes and strengths you bring to a position and institution. Thus, it is important to spend time crafting and constantly honing this document. Here, we present tips on how to build and maintain your CV.
Tip #1: Maintain Your CV in Your Institution's Format
When applying for a position or academic promotion, it is important to research the prospective institution's CV format. Do not leave this to the last minute, as each institution's format can vary significantly. Some require not only a list of prior experiences, but also specific narrative formats. For example, the CV template at our institution includes standard sections on awards, publications, and grants. However, it also includes brief summary paragraphs on the author's clinical profile, diversity and inclusion impact, and mentoring, among others, that require more substantial reflection. You can determine if an institution has a specific CV format by looking it up online, reaching out to a mentor at your current institution, or asking a potential employer at the outside institution.
Tip #2: Update Your CV in Real Time
Keeping your CV updated in real time will ensure you do not omit important professional achievements. Try to arrange a regular interval at which you review your CV, and make a point to update your CV immediately after each presentation, manuscript publication, or other such professional milestone. You can also do this by setting up recurring reminders on your phone or computer. This process also helps you reflect on how you are spending your time and identifies any gaps in your CV prior to a new job or promotion application, when you still have the opportunity to make adjustments.
Tip #3: Make Your CV "Your Story"
Most of us are familiar with the single-page, small-font, bullet-point resumé used to apply for jobs outside of academia. The CV is a completely different entity from a resumé. It is a longer, more comprehensive compilation of your career highlights: research, teaching, awards, volunteer work, etc. However, a good CV should not just be an exhaustive list of all of your accomplishments. Rather, it should fit these accomplishments into the narrative thread of your career. An effective CV should give future employers a sense of what motivates and excites you, and what assets you will bring to their institution. For example, if your career interest is medical education, you could describe how your various research projects and professional accomplishments align with that specific passion. Like a resumé, a CV should lend itself to being skimmed quickly by readers who don't care as much about the minute details, while also creating a broader story of what you have to offer. Overall, your CV should deliver an accurate (and strategically crafted) impression of your work.
Tip #4: Get Involved With Professional Societies Early
Employers are interested in well-rounded applicants who are not only academically successful but also professionally involved in their community. Engagement shows that you are committed to the advancement of the field broadly beyond just your own career interests. You can join local committees at your institution, as well as larger regional and national committees within professional societies. While committee membership is helpful, it is even more impressive to hold leadership positions. If you are struggling to get involved, reach out to mentors for assistance – the earlier you do so, the better!
Tip #5: Get Feedback on Your CV
The first person to see your CV should not be a future employer. Instead, get feedback from others around you. Your institution may have a faculty development center that can review your CV for general tips, and your department mentor can give more nuanced and specialty-specific advice. You can also ask your mentor or peers for their CVs as examples.
Tip #6: Keep Different Formats of Your CV
In addition to your main CV, it can be helpful to keep other concise, focused versions of your CV available for grant submissions, invited presentations, or other specific situations that arise. For example, you may choose to focus on prior research work, publications, and awarded grants in a CV you are submitting for a grant application. Meanwhile, if applying for positions as a medical educator, you may want to have a secondary CV that emphasizes teaching experience and awards.
Tip #7: Follow-up With Additional Information
While your CV helps tell part of your story, just as critical is how you follow up with employers. You should be purposeful in how you follow up after submitting your CV and interviewing for a position. Be ready to respond quickly to any requests for additional information, such as reprints of a manuscript or book chapter you may have published. Think of your CV as getting your foot in the door with a future employer. Once that door is opened, it is your chance to dazzle them!