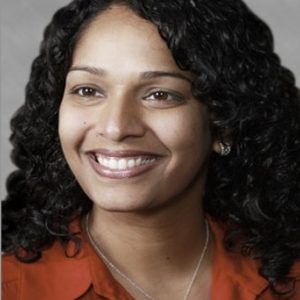 For over a decade, health professions educators have called for a pedagogical revolution to disrupt traditional medical education curricula with tech-enhanced innovations. When compared to traditional face-to-face (F2F) models, high-quality tele- and web-based instruction can result in comparable (or better) education outcomes, increased learner satisfaction, increased attendance, and expanded reach for distanced learners(1,2). Tech-enhanced education models provide a flexible scaffold for evidence-based teaching practices rooted in adult learning theories.
So why have medical educators been reluctant to develop digital education practices? Well, change is hard, particularly when the medical education culture at large has not bought into the need to evolve. Educators report that they lack the digital literacy skills, time, infrastructure, collaborators, and institutional support (3) to confidently and effectively incorporate technology in their teaching.
But then the COVID-19 pandemic dramatically disrupted our comfortable didacticism.
We were forced to leap into a new world of virtual platforms, improvisational video-conferencing, and repetitive phrases like "please mute yourself" and "can you see my slides?" The shift was swift and jarring. Many educators were underprepared and simply resorted to screen-sharing traditional content to minimize further disruption for suddenly remote learners. Instructors generally lacked the time and technologic versatility to intentionally optimize content for virtual or asynchronous delivery.
Despite this, learners perceived many advantages from remote learning structures: time and money saved on travel, reduced stress due to increased anonymity, access to educators external to their local institution, opportunities for self-paced learning(4). There are certainly potential drawbacks – tech difficulties, impaired community building, learner isolation – but tech-based teaching is not going away. Our learners are immersed in an ever-advancing environment of technology and social media. As educators, we can embrace this moment as a long overdue opportunity to reimagine and evolve our teaching methods to suit the times.
Sounds daunting, right? Let's start slow by speaking the same language. Here's a breakdown of what actually defines various tech-enhanced teaching models. You may already be incorporating one or more of these models into your teaching practice!
Adapted from UNC Greensboro Technology-enhanced Pedagogy Resources.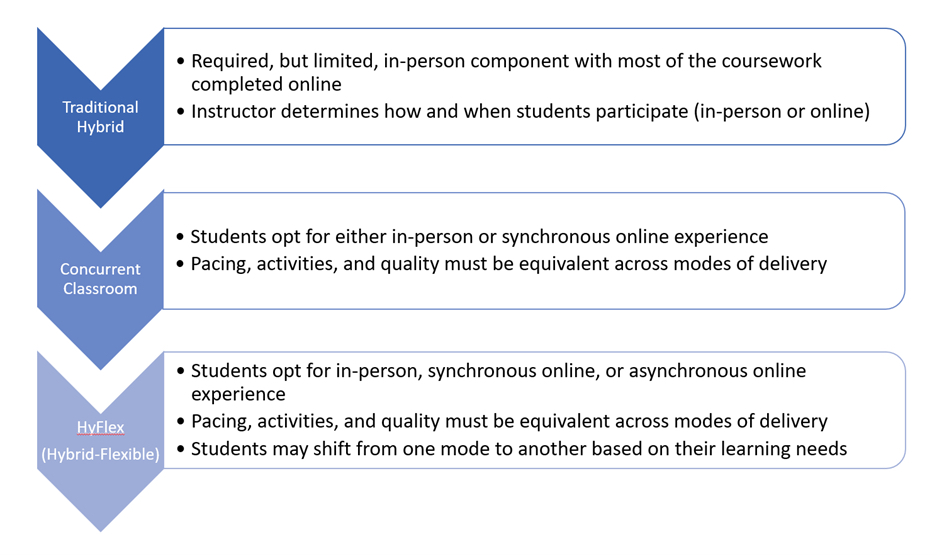 It's critical to identify which mode of delivery is best suited to your subject matter, learners, learning environment, and educator skillset. While there are pros and cons to each model, the Concurrent Classroom model may appeal as the easiest transition for educators who are new to tech-enhanced teaching. Let's explore some guiding principles and best practices(5-15) to adapt your pedagogy and optimize the Concurrent Classroom learner experience.
Allocate time to prepare and time to teach. Be conscientious in your session planning – content delivery, session flow, participant dynamics, and learner assessments must be modified to the Concurrent Classroom environment. You will need more time for every aspect of the session. Flipping the classroom may buy you valuable time: students asynchronously engage with materials before and after the session so that you can utilize Concurrent Classroom time to navigate the most essential – or most challenging – content.
Get technical. Set up early and do a test run of your equipment and internet connection. Inform learners if and when mics should be muted. Consider recording your session – you can liaise with your Information Technology (IT) department to determine if the recording is stored locally or on the cloud. Recorded sessions allow learners to revisit the material or catch-up on missed sessions.
Partner up. Invite colleagues to serve as co-facilitator(s) to monitor the chat or breakout rooms. Conduct a practice run to ensure that roles and responsibilities are clearly delineated.
Start with an on-screen task. As learners arrive or login, they can engage with an individual task right away. Consider a writing prompt, case-based question, or even general trivia. While they settle into their activity, you can orient yourself to learner locations and attend to final logistics.
Set ground rules. You may have to do this at multiple points during the session – the outset, and before or during interactive components. Provide clear instruction on how and when learners are expected to engage. For example, "Please mute yourselves during the introductory video and unmute yourselves in the breakout room" or "Click the 'raise hand' emoji when you have a clarification question and use the chat function for general commentary". Invite learners to turn on their cameras, but respect that remote students may be limited in what they can show or say.
Limit lecturing. "Listening to a lecture in person can be boring. Listening to a lecture online can be lethal." 10 Break narration into short bursts or share longer format recorded material ahead of the session. Concurrent Classroom time can then be focused on interaction and manipulation of high impact material.
Digitize your chalk. Transition from physical chalk talks (which disadvantage your remote learners) to digital teaching technologies. Virtual whiteboards, annotation tools, document cameras, or simply typing into a Word document are all great alternatives to a physical chalk- or whiteboard.
Optimize breakout sessions. Virtual breakout rooms should be reserved for remote learners, with F2F learners in physical breakout groups. Task all breakout groups with a deliverable – they can document their work on a shared document. Alternate between virtual and in-person report outs. Groups may share their work via screen-sharing or by posting their documents in the chat or online discussion forum.
Minimize cognitive load. Adhere to principles of effective lecturing: simplify your slides, minimize split-attention effect, and consider narration in lieu of excessive text. Deliver education in bursts with pauses every 15-20 minutes. These pauses allow you to reset the room, catch up latecomers, answer questions, and update session roadmap progress.
Adopt the "tepid call".10 A "cold call" pressures an unsuspecting learner to rapidly gather their thoughts in response to a posed question. This is particularly challenging for remote learners who must simultaneously activate their brains and their technology. With "tepid calls" you can identify small groups of learners as respondents (ie, 'first-year fellows' or 'A-K last names') for the upcoming teaching segment. This advance notice can improve session flow, reduce learner stress, and reduce cognitive load.
"Make it sticky"(13,14,15). A variety of active learning techniques can boost engagement before, during, and after your Concurrent Classroom session. Most active learning techniques translate fluidly to the tech-enhanced classroom: hook the learner with a case or narrative; devise team-based challenges; consider short videos in place of live narration; embed polls or quizzes via audience response systems; pause for a reflective writing moment; or challenge learners to think-pair-share when responding to questions.
Ensure equity. Perhaps the greatest challenge of the Concurrent Classroom is ensuring an equitable experience for all students, regardless of their venue. Several techniques can help remote learners feel 'present' and engaged in the classroom at large: repeat questions and comments from F2F learners; regularly look into the camera to connect with remote students; share digital materials only; alternate your attention between remote and in-person learners. When soliciting responses via chat, consider a waterfall chat approach – learners enter their responses and submit simultaneously on command. With this strategy, learners will not be influenced by other responses or by dominant participants.
Build community. Check-ins with your learners can be valuable both for informal feedback and to gauge their well-being in an evolving education climate. Identify opportunities in and out of session time for F2F and remote learners to intermingle. Group projects, discussion forums, and social events encourage the social interactions and natural community-building that may be lost in tech-enhanced classrooms.
Take the plunge! We learned the hard way that traditional education operations may be threatened at any time. Let's embrace this opportunity to leverage technology and transform our graduate medical education delivery models. Developing a tech-enhanced education skillset will prepare you to provide uninterrupted, high-impact, equitable education to learners in any context. As an education community we must share resources and experiences, build collaborative partnerships, and advocate for institutional support. We will all be better teachers for it.
References