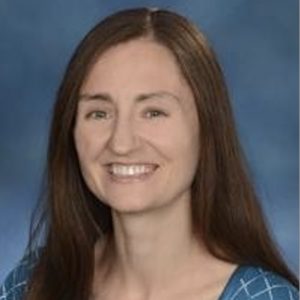 Have you been feeling like something is missing from your academic life? Are you trying to get to the next level in your career? If you answered yes, you're not alone. Indeed, your division and department heads are probably wanting more for all their faculty members. So how do we get to that next level? Two words: Faculty Development. Naming it is the easy part; finding the right program, participating in it, and tracking it are more challenging. Let's face it, between clinical service, other institutional service requirements, and our need to focus so much on developing our trainees, finding the time to devote to our own professional development can be difficult.
To further complicate matters, opportunities for faculty development vary widely. Faculty development itself is such a broad topic. As individuals, we need to decide what it is we want to develop. Is it our ability to develop a curriculum or enhance a particular leadership skill? Everyone will have a slightly different take on what they want to improve. This makes it hard to create a faculty development session that can have mass appeal but still be specific enough to make it worthwhile for busy faculty members.
What constitutes "faculty development?"
Great question! Let's ask some experts. McClean, Cilliers, and Van Wyk(1) defined it as:
The personal and professional development of teachers, clinicians, researchers, and administrators to meet the goals, vision, and mission of the institution in terms of its social and moral responsibility to the communities it serves.
But more specifics are in order here:
1. "Traditional" Professional Development Programs
Faculty development could be a "one-off" seminar or a longitudinal program over several months. There are benefits to each type. If you are looking to hone a particular skill, like five-minute bedside teaching, a single seminar on the topic may suffice. If you want to hone a skill set such as developing the skills to become a leader in medical education, this will likely take a more longitudinal program. Short-term or single programs are more likely to be offered locally and possibly at several different times to better accommodate clinician-educator schedules. Long-term programs are more likely to be offered at regional or national levels, though some institutions may offer something like this locally as well.
These live, in-person (or over videoconference) offerings use interactive methods to help cement the objectives, set up scenarios for learners to practice skills, and often have a pre-and post-assessment. The interactive portions are observed by facilitators who provide expert feedback in real time. The use of interactive methods, practice methods and assessments have been shown to improve retention and confidence in learners(1,2).
2. Webinars/Online Options
Many of the resources found below have online options. These can be extremely convenient (and even free). If the topic appeals to you or fits with your overall professional development objectives, these can be an excellent resource. Since these are built for asynchronous learning, there is not someone there to ask questions or for clarification in real-time. There are also no interactive portions, no built-in practice. There can still be assessments to help with retention, but without the other methods, there may be less retention when using these programs. These are often designed to be single sessions, so viewers may be left wanting next steps that are not available.
3. Peer Coaching
One lesser-known type of faculty development is peer coaching. This is when two people of equal status actively help each other on specific tasks or problems, with a mutual desire to be helpful(3). This is more non-traditional, but is a local, free way to improve a specific skill/skill set that is agreed upon at the initial meeting. Peer coaching also allows for the possibility of forming a long-term relationship where multiple skills can be assessed over time. This can be difficult to set up and find the right partner. Without existing infrastructure and some more traditional faculty development on peer coaching itself, it can be difficult to know how to proceed. If you are interested in coaching in medical education, whether peer or professional, the AMA has you covered here.
4. Communities of Practice
A step past a one-on-one relationship that fosters professional development is the creation of a sustained social network of people with similar beliefs who work together to improve the individual members and advance their causes and beliefs. This is called a community of practice (4). These communities can serve to create innovative ideas and provide work-related feedback to individuals as well as to hold the individual members accountable for using best practices and for moving medical education forward. These can be local, in-person meetings or more widespread groups at different institutions meeting over the phone or video conference. Looking for tips on how to start one of these with some colleagues? Check this out.
How do we keep track of faculty development?
This is a hard question since it can mean so many things, but it can be important for certification and even promotion. Let's address documentation of participation/attendance. For the most part, individuals must document and keep track of their own attendance at these programs. If you are participating in something at your home institution, your office of faculty affairs/professional development may document it/file it for you. Several of the nationally offered programs-other than webinars-have certification of completion that can be downloaded/printed and saved or handed into your office of faculty affairs. Many also have CME credit which would require tracking by the individual too. Ideally one of the takeaways from the program would be setting up a teaching portfolio which would serve to keep track of an individual's participation in the program.
Remember those communities of practice? These social networks can hold members accountable for attending faculty development programs and help keep records of the members' attendance.
What is out there?
Since most of us reading this are medical educators, let's focus on that area. If you are more interested in honing clinical or research skills, there are plenty of opportunities for you in some of these same resources. Once you've narrowed your needs to something more specific, where can you find what you are looking for?
1. National Professional Societies
AAMC has a professional development page: https://www.aamc.org/professional-development. If you are looking to up your leadership skills game or see yourself in a hospital/medical school administration role, this is the spot for you. Here you will find leadership webinars aimed at current and budding administrators and their self-described signature learning event Learn, Lead, and Serve. Although not on this page, the Medical Education Research Certificate (MERC) is also offered through the AAMC.
AAIM: https://www.im.org/resources/ume-gme-program-resources/faculty-development-resources. If you've been tasked with creating or putting on a faculty development program, this site may decrease your stress. AAIM has several faculty development toolkits that will help you set up a specific program. The individual toolkits have so much information between the facilitator guide and PowerPoint slides, you could learn a significant amount just by reviewing the toolkit.
American College of Chest Physicians: https://www.chestnet.org/Learning-and-Events/Educator-Hub/In-the-Classroom. There are short webinars on improving your teaching skills. There are also links to other faculty development programs from other institutions. If you are looking to turn some of your lectures into games, this site is for you.
2. Your Home Institution's Faculty Development Department
I encourage you to check yours out. You might be surprised by what is available just outside your hospital's doors. While writing this, I found a webinar and links to some other helpful websites on my own institution's Office of Faculty Affairs and Professional Development (thanks, UMSOM!).
So now you might be thinking, wow, a windfall of opportunities! But keep in mind what makes a faculty development session or program worth your (extremely limited) time(1):
One that constitutes a change in knowledge, attitudes, or behaviors-in other words, a change in one's practice
One that has clearly stated goals and ways to measure them
One that uses experiential and interactive activities incorporating adult learning principles
One that demonstrates immediate, short-, and long-term usability/utility
One that is adaptable
Bottom Line
When thinking about faculty development, do some academic soul searching and decide what you really want. Some questions to ask yourself:
1. What are you looking to improve or learn?
It is ok to start thinking globally (eg, improve your teaching skills). Then get as specific as possible. This question may prompt other questions:
Can you break your original thoughts down into specific skill(s)?
Do you want to learn something new or enhance a skill you already possess?
How will learning this skill enhance your current practice or role?
The more specific you can get about the skills you want to learn/improve, the easier it will be to search for the right session (this does not always mean you will be able to find it, of course). If you already have the skill but want to practice and improve it, consider peer coaching or at least in-person sessions where you can practice and get real-time feedback. If you are learning a new skill and want to make sure it is elevating your teaching as you wanted it to, you may want to consider attending a session or sessions with real-time application and feedback to keep you on the right track.
2. What is the overall goal you want to achieve by attending a program to improve/learn this skill?
Is this a step toward a larger career goal that will require other faculty development courses? If so, you may want to consider doing an easily available, asynchronous learning webinar that is offered frequently so you can get started quickly. Are you looking to meet likeminded people? A regional or national in-person or live videoconference would fit better than that webinar.
3. What is your learning style?
Do you thrive in a group setting with everyone bouncing ideas off each other? Then a recorded webinar is probably not the best choice. However, if you are an audio learner that feels most comfortable learning something new without peer-pressure, that recorded webinar may be just the right starting point.
4. How much time do you have to devote to this?
Be honest with yourself, not optimistic. If you are interested in a certification program like the MERC from AAMC, can you realistically commit to six three-hour live or video conference settings in the time frame you hope to complete it? If you find yourself with a potentially great community of practice or peer coaching opportunity, are the demands of these resources compatible with your clinical service, administrative service, and family commitments right now? You won't get as much out of something if you feel stressed for time.
5. How do you plan to fund this?
Do you have educational money from your division, or will you be paying for this yourself? Be realistic here too. Don't forget to factor in travel for any in-person sessions!
Once you've gone through these questions, find what fits by starting your search with your home institution and if you can't find what you're looking for, move to searching regionally or nationally. If you've exhausted that search and come up empty, talk with people about starting that program to help others. Chances are, you are not the only one looking to improve a particular skill. Who knows, you may find your community of practice by working with people to create a new faculty development program and that could change your academic life!Once you've gone through these questions, find what fits by starting your search with your home institution and if you can't find what you're looking for, move to searching regionally or nationally. If you've exhausted that search and come up empty, talk with people about starting that program to help others. Chances are, you are not the only one looking to improve a particular skill. Who knows, you may find your community of practice by working with people to create a new faculty development program and that could change your academic life!
References