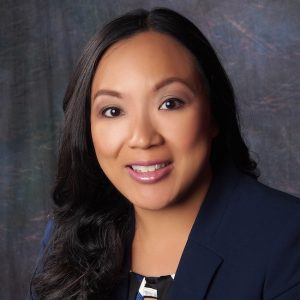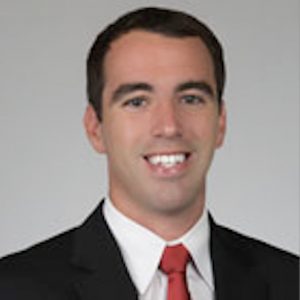 Many large corporations have systems in place to recognize and celebrate employees beyond monetary rewards and in ways that promote recruitment and retention, such as enabling an informal recognition culture. Examples include bringing attention to accomplishments across multiple platforms (ie, email newsletters, in-person meetings, dashboards, etc), recognizing milestones in personal lives, and fostering recognition from peers.(1) The consulting firm McKinsey & Company found that a manager's simple word of praise was the number one motivator for performance.(2) Similar strategies can be applied to the healthcare industry to enhance fellow and faculty experiences and satisfaction. Fellowship programs can utilize these practices to assist with both recruitment and retention of fellows and faculty.
What to recognize or celebrate?
1. Professional Achievements
Academic (publications, abstract acceptances, scientific presentations, etc.)
Covering for a sick colleague
Being flexible when changes to schedule inevitably occur
Noteworthy excellence in areas such as patient care, procedural skill, or team work
2. Personal Achievements
Celebrating milestones in personal lives, where appropriate, can be invaluable.
Recognizing the birth of a child
Marriage
Success in a particular hobby (participating in a sports event or winning an art contest)
This not only celebrates the individual but may also help colleagues get to know each other. Of course, non-academic recognitions should be approved by the individual before making announcements to avoid invading privacy.
How quickly and how frequently should recognition be shown?
We live in an instantaneous society that has a short attention span. Waiting more than say a week to provide acknowledgement of a job well done will, therefore, have much less meaning. With access to texting and email, there is really no excuse to not be able to notify someone with recognition within a week. Regarding how often, recommendations from a successful CEO are to give recognition every three to four weeks and even more frequent if providing verbal recognition. In real-time and brevity are also recommended to maximize the benefit.(3)
Here are some ways to celebrate and show recognitionHere are some ways to celebrate and show recognition.
1. Appreciation notes, cards, or emails
These can be brief but should also be specific. Stating exactly why the fellow or faculty member is being recognized or celebrated is still crucial to enact the maximum effect. Illustrating in the text why you feel they deserve the acknowledgement is important as it will show how you internalized what the fellow or faculty member did and the effect it had on you. Handwritten letters always have a special touch, especially if they are legible. With regards to delivery of the letter, better late than never is always true, but handing it over in person as close to the inciting event as possible shows your genuineness.
2. "Get to Know Me Boards"
As an extension of icebreakers and fun facts, a more lasting "Get To Know Me Board" can facilitate conversations and relationship building by highlighting what the individual wants others to know about themselves. While physical cut-and-paste posters are an option, this is really more of a concept—other options are answering questions in bios on a face sheet, featuring "About me" facts in a routine email or newsletter, or utilizing program's social media pages to focus on "fellow spotlights." Whatever the method of choice, they can also double as recruitment tools to help applicants get to know the program's recognition culture.
3. Moments of Gratitude
Most fellowship programs have scheduled recurring meetings to discuss upcoming events, research projects, and current issues. At the start of these meetings, having a few minutes to focus on awarding "kudos" to particular fellows or faculty members who were identified by others in the program is a well-received way to show recognition. This can be as simple as a slide in a PowerPoint or as elaborate as a signed certificate with their name on it.
4. Awards
Fellows and faculty who have shown exceptional teaching skills, outstanding patient-centered care, or other noteworthy characteristics should be acknowledged. These awards can include titles such as "Fellow of the Quarter" or "Attending of the Year." As a bonus, winners have the opportunity to put this on their CV.
5. Coffee Breaks
These can be a welcome distraction and allow for conversation on topics other than work. The attending can learn more about who the fellow is outside of the hospital and vice-versa. Neither party should feel pressured to buy the coffee. To decrease the awkwardness and to avoid abruptly deciding who buys at the counter, stating, "Let's grab coffee (or snack/drink), it's on me" prior to heading down allows for time to decline, accept, or accept with the caveat of "I am paying for myself." If the fellow does not drink coffee, consider recommending snacks, tea, or other beverage of their choice.
6. Breakfast/Lunch/Dinner/Dessert
Food really does bring the world together, and almost every celebratory event involves food—for good reason. Team dinners after a challenging month on service or lunch delivery on busy weekend shifts are always popular ways to express appreciation, while fostering comradery as well. Even simpler items such as bagels or sweets can bring about positivity and increase drive. I remember one particularly grueling day in the MICU when an attending had cookies delivered, and the sudden mood change that occurred was striking. Do be mindful of dietary restrictions and provide reassurance that there is no expectation to eat the food provided. Taking a moment to be specific about the reason for the food is important and will bring more meaning and effect.
7. Group time outside of the hospital  
Having time together out of the hospital as a class, or even as the whole fellowship, is rare, especially when shifts, clinics, and consult pagers need staffing. However, arranging for off-service coverage or attending-only coverage for an evening to allow fellows to attend a group celebratory or recognition event together will not go unnoticed. Allowing fellows to attend events together with program leadership strengthens the bonds within the fellowship, leads to new mentor-mentee relationships, and may led to a decrease in burnout.(4) A brief acknowledgement by program leadership during the event can express appreciation and recognize what the fellows do for the program to solidify why the event is taking place.
8. "Patient stories"
This is a particularly meaningful form of recognition a hospital can use for care team members. At our hospital, this event takes place quarterly, now over a virtual platform. A patient who has expressed gratitude for the care they received has a chance to thank specific individuals who they felt went above and beyond. The whole hospital is emailed regarding this event, with the names of those being recognized included in the email. The awardees are given a signed "display worthy" certificate, catered lunch to their department, and a small gift. This could be modified to in-person settings in the future, pending improvement in the pandemic. From personal experience, this event rejuvenates the "this is why I chose medicine" sentiment. The patient would have to be willing to share their story with others who were not involved in their direct care or could request that only those who were directly involved be in attendance. The ancillary staff who arrange this momentous event are typically part of the patient advocacy department.
9. Inbox for leaving comments to recognize fellows and faculty 
This can be a physical box or a link to a protected website that is checked regularly by program leadership. If your institution uses MedHub or a similar application to fill out trainee/faculty evaluations, then you could modify an evaluation for this type of entry. Other websites to link to include Redcap, Kudoboard, Qualtrics, or other similar software. These "on the fly" submissions should be encouraged. This method promotes peer to peer recognition as well which is very powerful in terms of strengthening bonds within the program. Make sure to have a check box to check regarding if the submitter would like to remain anonymous.
To conclude, it must be mentioned that by doing these or other small acts of kindness, a much larger positive effect may follow.(5) Recognizing and celebrating fellows and faculty can lead to enhancing motivation and improving work satisfaction. This has the added benefit of strengthening future recruitment and thus the program.
References: