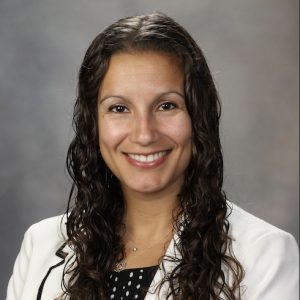 Engaging in social media allows us to connect with junior and senior colleagues, exchange clinical and research experiences, and attract potential collaborators. It also allows us to teach and educate, free of charge, to an audience that would not be within reach if we were constrained by the four walls of a classic classroom.
Social media has also broadened the ways that one can obtain academic promotion and tenure. Since social media curation, creation and distribution of medical knowledge is exchanged on electronic platforms that can keep robust and specific track record on engagement, users' characteristics and overall utilization. It is easy to track one's output and add it into an academic promotion packet (1,2). Furthermore, there is no other medium that can reach such a broad audience in a short period of time. According to The Pew Research Center (pewresearch.org), as of April of 2021, 72% of the general public uses social media with over 50% of them using at least one social media platform daily.
But being active on any social media platform is not completely free of headaches. And since we are in the business of taking care of people, I would like to share some tips on how to take care of yourself, your brand and your reputation on social media, while still having meaningful and impactful electronic relationships and partnerships.
Tip 1: Define your brand and tend to it
Your social media presence should be perceived as your personal brand. Make sure to have a clear goal for each of the social media platforms you are engaged with and that your privacy settings are also aligned. For example, use Twitter as your professional account, where you will only post about your specific academic interests and Instagram as your personal account, where you will post pictures of you having fun with your friends, but it will be blocked to those who don't know you in real life. This way, you will engage with colleagues with shared interests and goals, and it will be easier to foster collaborations that are meaningful and productive.
Make sure you choose a picture that represents your brand and who you are, that was taken under good lighting and is cropped appropriately. You don't want patients and colleagues to see a half picture of you that is poorly lit. Your username/handle and bio should also reflect your goals, and preferentially related to your specialty.
Ideally, posts should be done regularly and consistently, every Tuesday at noon, for example, using hashtags that are aligned with your brand and clinical interests and tagging like-minded colleagues. However, it is totally ok to take as many breaks as you want.
Tip 2: Check your institution's and state policies and make it clear on your profile
Make sure you follow your institution's accepted social media branding, such as colors, school mascots and school insignia, for example.
The standard disclaimers that "opinions expressed are my own and do not express the views or opinions of my employer" and "retweets/reposts are not endorsements" are expected in our bios. But they are not protective. Unless we are the official spokespeople for our employers, we are not speaking for them. However, we are always representing them. Therefore, it is always important to act professionally, courteously, thoughtfully and respectfully whether you are behind a screen or not.
Tip 3: Don't post identifiable patient cases and/or pictures
What we consider an exciting day at the job, might be our patient's worst. Please don't post any identifiable history, dates, images, procedural descriptions, etc, on social media. Clearly state that you are changing aspects of the case to protect the patient's identity so that no one perceives a breach of confidentiality.
Instead, try to teach about a pathology you've seen in a patient that inspired you to study. Or create cases based on pathologies you have seen, and that you can change demographics. And always wait some time between seeing patients and posting. You never want to be the physician that hears from a patient: "was that me you were talking about on your Instagram stories?"
Tip 4: There are no take backs and delete buttons once you have hit "post"
If you wouldn't like your grandparents and bosses to read something, don't post it. If it doesn't feel right, it is likely not. Take a breath before posting something, especially if it is on a topic that is emotionally or politically charged or in any way could be interpreted as discriminatory or prejudicial.
There are real life consequences for our digital actions, and unfortunately there are no take backs, recalls or delete buttons. And remember that some social media apps and outlets don't have an edit button either, so make sure to read your posts carefully for any grammar or spelling errors.
Tip 5: Foster relationships the same way you would do in real life
Make sure the relationships you are fostering, either by sharing hashtags, by tagging, by being associated via pictures and common interests, are being treated the same way you would treat your real-life friends. Don't tag influencers for clout if their views are not in line with your brand. You will develop a following for your authenticity, for the content you put out, and for the quality of your engagement with your followers–not because of who you tag.
Same as it should be in real-life: we choose our friends due to common interests and shared experiences, as it should be.
Tip 6: Engage wisely with internet trolls
Internet trolls are usually troublemakers that will ridicule, object, lie and potentially lead you astray. Engage with them wisely. You can just stay quiet, since most trolls only want attention. You can also just move on from the discussion, but if you do, make sure the trolls know you are moving on. Simple ways of letting them know is stating that you are muting the thread or agreeing to disagree.
However, if it is a topic you feel strongly and have knowledge about, always take a deep breath or a walk before responding. And then, ask for clarification in a clear and humble manner. Don't forget characters limitation and the inability to express true intent over the internet. But aim to neutralize and de-escalate hostility whenever you decide to engage.
Tip 7: Don't forget to have fun!
We work hard doing a rewarding but tough job every day. Make sure to have fun when engaging with colleagues on social media. If it feels like a chore, or if it is taking up too much of your time and mental energy, it is ok to disengage for awhile or permanently.
Engaging in social media is optional; therefore, it should always be fun and rewarding.
References: