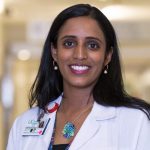 The COVID-19 pandemic has dramatically changed both undergraduate and graduate medical education, with a pivot to virtual and remote learning and reimagined clinical rotations. Although there have been discussions about best practices for educators during the era of the pandemic, little concrete guidance exists for educators when trainees test positive or become exposed to the novel coronavirus. Many of these tips are also applicable to exposures to other infectious agents, such as HIV, Hepatitis C, etc. This is a call that every educator dreads, and in this Twelve Tips article, we provide concrete guidance on how to navigate this process with the trainee's health and well-being in mind.
Tip 1: Call the trainee right away.
Listen to how they are doing. Reassure them this is not their fault and you will help them navigate next steps together, and that their health and safety is your highest priority. Do they have a pulse oximeter at home? Do they have a way to get groceries and food delivered? Find out what they need and what they are worried about. Reassure them you'll be with them every step of the way.
Tip 2: Ally with Occupational Health.
Encourage the trainee to stay home and call Occupational Health (OH) as soon as possible to obtain real-time guidance on best next steps. If the trainee has been exposed to COVID-19, or another infectious agent, OH can provide guidance on the level of risk of the exposure, whether testing is indicated, and whether quarantine is needed. Encourage the trainee to stay home and isolate until they have received further guidance from OH. If the trainee has tested positive, encourage the trainee to stay home and call OH for next steps with the contact tracing process. Advise the trainee that the contact tracing process is essential and not punitive, and that you appreciate their cooperation with this process.
Tip 3: Activate back-up trainees.
If you don't have a dedicated back-up system already, now is the time to make one. Activate the back-up jeopardy system and set expectations that it will be at least two weeks. Some smaller programs may not have the capacity for a robust back-up/jeopardy system, so work with your program coordinator and GME office to explore whether the trainee can take sick/medical leave, or be allotted to a virtual/telemedicine rotation if under quarantine but well enough to do remote activities.
Tip 4: Make a plan for missed curricular time.
Reassure the trainee that you will create and modify a plan for missed curricular time. For example, medical students, residents, and fellows on clinical rotations may have to 'make-up' missed curricular time at a later date. Trainees who are on research or non-clinical times may still have continuity clinic responsibilities that will have to be made up. Check with your local certifying board regarding requirements for the maximum number of days away that can be missed before needing to extend training time. <ABIM days away policy>
Tip 5: Talk to your program coordinator.
Help the trainee by notifying other faculty and trainees on the team to call OH as well to get testing, if appropriate. Your program coordinator can help navigate COVID leave/sick leave, further contact tracing efforts, and Human Resources (HR) paperwork.
Tip 6: Provide resources – with a personal touch.
Remind the trainee of the phone numbers and contact information of OH, the program coordinator, and HR. Send the trainee a gift card for food, flowers to brighten up quarantine, and mail them a pulse oximeter and thermometer.
Tip 7: Ensure access to health care.
Ensure that your trainee has access to appropriate health care, including mental health care resources. Many institutions have faculty and staff assistance programs or student health programs that can be free of charge or significantly subsidized. Be aware that trainees may have significant financial concerns that they may be reluctant to share – ask in an open-ended manner and provide resources, including low-cost and free resources.
Tip 8: Prepare for unanticipated consequences.
A trainee's exposure or new positive test may have unforeseen consequences. For example, a trainee may live with roommates who are also learners, or with a partner, child, or family member who is either immunocompromised or unvaccinated. Elicit the trainee's concerns in an open-ended way and know your program's resources for housing resources for quarantine and access to further testing. Be knowledgeable about other local options in your area for COVID-19 testing in case trainees wish to obtain testing for their close contacts.
Tip 9: Communicate, communicate, and communicate.
Transparency is key and lack thereof breeds mistrust. Get ahead of the rumor mill and consider having program leadership send out an email to the community to notify them of the positive case, with the trainee's permission, without naming or de-anonymizing the trainee. Encourage people to wear masks, go home if any symptoms however mild, and call OH if exposures and testing needed.
Tip 10: Check in regularly.
This can be really stressful for the trainee so make sure they continue to be healthy and that symptoms do not escalate. Pay close attention and ask about their well-being and encourage learners to look after their physical and mental health. Continue to check in regularly well beyond the date of the initial positive test, as lingering physical and mental health symptoms may persist.
Tip 11: Plan for re-entry.
Check in regularly with the trainee about the process for returning to training. Emphasize that even if the mandated quarantine or isolation period has passed, they should not return until symptoms clear. Work with OH to see whether repeat testing may be required in case of an exposure or a positive test result. Ensure that the trainee has completed any paperwork to be able to return safely to work: for example, some institutions require a "Return to Work" clearance form from OH after a positive test. Reassure the trainee that they should take as much time as they need for their physical and mental health recovery, and build in flexibility into the back-up schedule. Some trainees may be physically and mentally ready to return at the end of the mandated quarantine/isolation period, while some trainees may need a longer leave of absence to physically and mentally cope.
Tip 12: Take care of yourself too.
Being an educator and leader dealing with a contagious pathogen is also stressful – don't forget to take care of yourself too.
References
Lucey CR, Johnston SC. The Transformational Effects of COVID-19 on Medical Education. JAMA. 2020;324(11):1033–1034. doi:10.1001/jama.2020.14136
Goldhamer MEJ, Pusic MV, Co JPT, Weinstein DF. Can Covid Catalyze an Educational Transformation? Competency-Based Advancement in a Crisis. N Engl J Med. 2020;383(11):1003-1005.
Ahmed H, Allaf M, Elghazaly H. COVID-19 and medical education. Lancet Infect Dis. 2020;20(7):777-778.
Tolu LB, Feyissa GT, Ezeh A, Gudu W. Managing Resident Workforce and Residency Training During COVID-19 Pandemic: Scoping Review of Adaptive Approaches. Adv Med Educ Pract. 2020;11:527-535.
Vande Vusse, Lisa K. MD, MSCE; Ryder, Hilary F. MD, MS; Best, Jennifer A. MD Maximizing Career Advancement During the COVID-19 Pandemic, Academic Medicine: January 19, 2021.