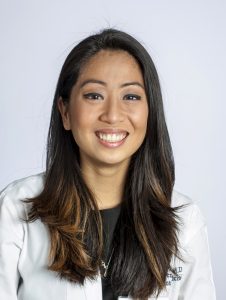 A year ago today, I was hurriedly finishing my notes at nine o'clock in the evening while eating a birthday cupcake my intern left me. Like many birthdays over the last 10 years, I spent it alone. When I reached home my daughter had already been asleep for an hour, which was normal for when I was on service.
"I must be doing something wrong," I told myself. Things were supposed to be better this year.
"It's the imposter syndrome," said the voice in my brain. "You've conned your way into your fellowship so this comes harder for you than everyone else because you didn't have the know-how in the first place," it reiterated. "You're horribly inefficient! Everyone is already at the gym or studying while you barely finish your work," my inner voice continued.
But I was not alone. Colleagues and staff who had children were constantly closing their clinics early, making last minute changes to schedules, or asking others to cover for them or to pick up their children.
At that point I realized that balancing home and work responsibilities was not going to get easier the further I progressed in my career.
In fact, when I looked to the people I admired, I realized that they also struggled to achieve work-personal life balance. This led me to wonder whether balance was actually attainable or whether it was merely a goal to strive for.
At the end of my first year of fellowship, I realized what my bad habits regarding work-life balance were. I was:
Self-discouraging – always being critical of my faults and never cognizant of small successes
Making excuses to work instead of prioritizing exercise, rest or time off*
Not mentally and emotionally present during time at home or with family
Volunteering for various tasks to make up for my feelings of inadequacy and guilt at work
Failing to finish things and constantly feeling overwhelmed
I began to examine myself as a case study in poor self-care and realized that. to get better, I needed to be intentional.
I started by interviewing my colleagues in similar situations (mothers, single parents, double-physician parents) and asking them how they managed their time. I then researched how to become more efficient and work smarter and faster. Finally, I began seeing a therapist to work on active self-reflection.
Through that process, I discovered four key insights:
1. Medicine Waits for No One: Why That Overdose Patient Won't Show Up at Your Birthday Party
One day, my ICU staff said he started reading books of leisure again. I can't even remember the last time I read a non-medical book or journal. He shared with me that he felt the need to be intentional about doing the non-medical things that he used to enjoy and that to do so he needed to block off time for those activities. Like me, he used to check patient charts at home and only stopped when he came to realize one day "no one is going to show up at my birthday party." 
Insight: Do things that bring you joy outside of work, and spend time cultivating your relationships because they will ultimately be your source of happiness and support. Leave work at work.
2. Saying "No" Gracefully
At the beginning of fellowship, I was excited to have access to so many teachers. There was so much to learn and not enough time. The availability to do projects, papers, and presentations were like a buffet table spread, and I feared that if I did not help myself now, I would miss out later. Thankfully, my mentor sat me down and helped me to realize that doing a few things well was better than failing to finish a lot of things. I feel that physicians have difficulty saying no because we aren't usually asked to do worthless or unimportant things. But, if you say yes to everything, you will have time for nothing. 
Insight: My mentor's feedback here was invaluable. Asking for help when we feel overwhelmed is good and allows us to respond to feedback we're given. To protect your non-service activities (administrative, academic and personal time), block-off time on your calendar. Service work is always unpredictable, but if you are deliberate and intentional about setting specific periods of time in the morning or afternoon for emails or academic work, you will prevent yourself from eating into personal time at home because "I'll get to it" never happens.
3. Knowing What Matters to You
Knowing what matters to you requires two things: Priorities and Direction. As a trainee, it's tempting to just attend to your day-to-day tasks, but having a vision of what you are and who you want to be (however loose that may be) will help point you in the right direction.
Without intentionality, our training commitments can prevent us from socializing with our loved ones and taking care of ourselves. Am I a fellow or a mother first? If I am too tired, sleep-deprived, and discouraged, I am ineffective both as a physician and as a mother. We are naturally wired to sacrifice ourselves for others. Without vigilance, our training prevents us from socializing with our loved ones and taking care of ourselves. Like a credit card bill, we eventually will pay for the choices we make.
Insight: Rely on those who "see the forest beyond your trees" and can see your career path to help you decide when to say yes and no. If the project does not help your end goal, why spend your limited time doing it? This is easier said than done, and I sometimes ask my mentor to advocate and gently say no for me. Mentors are extremely helpful because they care not just for your career but for you. It is extremely important to have a mentor who is both a good academic and personal fit.
4. Parental Self-Forgiveness: It's Your Attitude Not Your Time 
One thing I notice all moms in our field have in common is the belief they are doing a terrible job. Studies show that the high-rate of female burnout in academics is due to constant ego depletion by the gendered expectations from patients, societal expectations of one's role as a parent, and lack of structural support in the workplace.1,2,3 
The virus that plagues mothers is the constant sense of not being a good enough mom. Part of this stems from a failure to prioritize self-care. In a study coming from Wharton4, Stewart Friedman looked at the impact of parental time on children which revealed that regardless of time spent working, children of parents' who believe family comes first score higher on measures of emotional health. Children also scored higher when parents cared about work as a source of challenge, creativity and enjoyment without regard to time spent. In other words, our children know when we are present for them regardless of how much time we have to work.
Insight: It's great that I have a job I am passionate about but If I don't protect my time and leave work at work, my child will not feel like she is the most important thing to me. Taking care of myself is the best way I can take care of my child.
A year later and I am the happiest I've been in years because I am in an intentional practice. I accept that in order to achieve balance there is planning, effort and important tradeoffs. I am a better mother, fellow, teacher and student today because I took a step back and figured out what mattered most to me.
References
1. Kakarala R, Smith S, Barreto E,  Donelan K & Palamara, K. When Coaching Meets Mentoring: Impact of Incorporating Coaching into an Existing Mentoring Program at a Community Hospital. Cureus.2018; 10. 10.7759/cureus.3138.
2. Linzer M, Harwood E. Gendered Expectations: Do They Contribute to High Burnout Among Female Physicians?. J Gen Intern Med. 2018;33(6):963–965. doi:10.1007/s11606-018-4330-0
3. Hoff T, Scott S. The gendered realities and talent management imperatives of women physicians. Health Care Management Rev. 2016; 41(3): 189-199 doi: 10.1097/HMR.0000000000000069
4. Friedman S, & Greenhaus J. Work and Family, Allies or Enemies? What Happens When Business Professionals Confront Life Choices. Oxford University Press. 2020