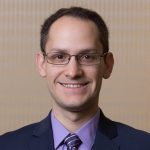 One of the most important decisions a fellow will make during fellowship is choosing their mentor. Mentors serve to help us reach our career (and life) goals, utilizing both their experience and developed network of connections to facilitate the journey. Having gone through the process recently, my overall take is that a good mentor-mentee relationship is going to thrive best when there is commitment from both parties, the agenda is set by the mentee, and there are clear expectations set for each party upfront. Fellows should consider mentors that are a good fit with their personality and interests, have the requisite mentoring experience, and should not neglect that there are different mentoring styles that can be successful. Finally, I strongly advocate every fellow build a mentorship team to expose them to a diversity of advice and potential opportunities. Whether you're a research, education, or clinical fellow looking to find an academic or career mentor, consider each of these elements when searching for your next mentor.
Fit
When I began to look for my primary research and academic mentor, I started with attendings with whom I had already worked and thought I might have a good "fit." I defined fit as the general chemistry necessary for a good working relationship between mentor and mentee. I needed someone with an approachable personality, as well as a career trajectory that resonated with what I hoped to achieve. Research would also support the idea that those mentorship relationships that are able to develop organically are most productive, for the same reason (Straus, Chatur, & Taylor, 2009)1. I then narrowed to those faculty with a similar interest in the types of research ideas I had, and possessed academic and research skills that I wanted to learn. Other important considerations with fit might include gender (particularly given the known underrepresentation of women in leadership roles(Vranas et al., 2020)2, a shared cultural background, or a similar journey in their career development.
Mentor Experience
While fit is an important overall characteristic, consider what you're hoping to achieve from your mentor. What are your career, research, and life goals? Of course, these will change over time, but having a sense of these prior to meeting potential mentors can help guide with whom you should meet and whether their career experience and skill set will be a good fit. During my initial meetings with potential mentors, I wanted to get a sense of their experience and track record with prior mentees. How many fellows had they mentored? What has been the career trajectory of those fellows? It's also helpful to talk to their prior mentees, if available, to understand that faculty member's mentorship style, and the successes and challenges those fellows had in achieving their goals.
Mentorship Style
Expectations about each relationship should be discussed from the outset, perhaps even during initial exploration meetings. How available will your mentor be? How often do you want to meet? Successful research faculty may serve as great mentors given their success and experience, but they may also often be away from their home institution and a lot of mentoring may occur via email or in sporadic episodes. They may also be over committed to other mentees already. You should be aware of this possibility and have a commitment from them as to your expected involvement.
As part of this process, I knew that I work best with external pressure (like upcoming meetings), so I made sure my mentor would be able to meet frequently to discuss our progress. If you like more flexibility and have no problem with time management, then less frequent meetings with regular email or phone communication might work just fine for you. Whatever style you prefer, this is a prime discussion to have with your mentor early in your relationship so that you both have a common understanding of how you would like the relationship to work.
Mentorship Team
One of the best pieces of advice that I've received is that we should all really look to be building a team of mentors, who overlap in some ways but also have specific domains in which they excel. This latter point deserves emphasis: the goal of a mentorship team is to provide diversity of opinion without being counterproductive. This is avoided by careful selection of mentors that do not overlap significantly in domains already represented on your team (eg, content knowledge, experience, or institutional leadership role. As mentioned above, prior mentorship experience is critical and a mentorship team allows for a diversity of this experience. For example, my fellowship program has a structured model of choosing a junior and senior faculty member as part of a mentoring committee, in order that I can benefit from the energy and logistical knowledge of a junior faculty member, while having access to the experience, depth of network connections, and "big picture" understanding of the senior faculty. Outside of my fellowship's mentoring committee, however, I also have a leadership mentor with whom I've developed a relationship over my years of training. He has helped me find my own leadership style and has served as a life-work integration mentor as well.
Conclusion
Choosing a primary mentor is an important decision as fellows begin to plan the rest of their professional careers. The best mentor-mentee relationships will develop organically and be aided by expectation-setting by each member as to how to be most productive in achieving the mentee's goals. In searching for my mentors, I started with connections I had already fostered, and have worked to be clear in my goals and my expectations of my team. In return, they have set expectations for me and helped me refine my goals and explore new avenues for interesting academic work. This process has led me to assembling a great team that I can trust and rely upon for fellowship and beyond.
Questions to consider when evaluating potential mentors
Fit: Questions to ask yourself about a potential mentor
Questions to ask yourself when considering what will make a good fit:
Can I see myself going to them for advice?
Is the person's gender important to me as a mentor?
Is the person's cultural or ethnic background important to me as a mentor?
Is it important to me that they had a similar career path when they were at the level of training where I am now?
Mentor Experience: Questions to ask potential mentors about their experience
Have you mentored fellows previously? If not, have you mentored other trainees?
Would you consider those relationships successful? Why or why not?
What has been their career trajectory since working with you?
Would it be acceptable if I reach out to those mentees about their experience?
Are you currently mentoring other trainees? If so, do you believe you have the capacity (with regards to time and resources) to take on an additional mentee?
Mentorship Style: Questions for both mentee and potential mentors
How often do we expect to meet to discuss mentorship tasks?
Regarding frequency, how should we plan to schedule meetings (after each session or schedule a few at a time)?
What type of communication strategy works best (frequent small progress updates on individual tasks vs less frequent grouped updates on many tasks)?
References:
Straus, S. E., Chatur, F., & Taylor, M. (2009). Issues in the mentor-mentee relationship in academic medicine: A qualitative study. Academic Medicine, 84(1), 135–139. https://doi.org/10.1097/ACM.0b013e31819301ab
Vranas, K. C., Ouyang, D., Lin, A. et al,(2020). Gender Differences in Authorship of Critical Care Literature. American Journal of Respiratory and Critical Care Medicine, 201(7), 840–847. https://doi.org/10.1164/rccm.201910-1957oc