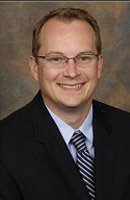 After coaching my sons in a little league baseball game, my 12-yr-old asked me, "Hey Dad do you coach at work too?" I responded quickly with "Yes, yes I absolutely do!" and cracked a smile. Right then, after some apparent reflection (possibly triggered by our team's recent mishaps in a crucial part of the game following disregard of coaching recommendations), my 11-yr-old perked up and asked, "Do your students listen to you more than we do?"
I thought about that for a moment, paused, and celebrated silently that my kids were interested in talking about what I do for a living. An explanation of the graduate medical education system appropriate for pre-teens ensued and I mentioned that our fellows spend a great deal of time listening. My sons mentioned how embarrassing it is to make a mistake on the baseball field with so many people watching and they were interested to hear that our fellows often learn in very public and communal domains such as conferences and rounds. I saw this as a teachable moment and explained how fellows learn from their mistakes and learn from each other with humility and described how program directors (PDs) can create low threat and conducive learning environments to optimize this.
While the stakes at hand are certainly different, little leaguers and fellows alike need coaching, teaching, and mentoring in supportive ways that help them during even the most vulnerable of times. During fellowship, our trainees enter a notably susceptible time in their life as faculty who are more proximal than prior educators are continuously judging and evaluating them. Medical trainees fear public humiliation just like little league baseball players do, and our fellows always want to…be correct…make the right decisions…and get good evaluations…because their future job procurement depends on it. Thus, a PD must simultaneously coach, teach, mentor, and be a confidant to trainees who have entered a particularly vulnerable time in their life.          
COACHING
For graduate medical education, Watling and Ginsburg want us to consider coaching as a means to delivering information in a low stakes environment that affords the opportunity for learners to test the boundaries of their knowledge. Thus, our learners should have chances to learn without risk of errors being recorded and added to the dreaded permanent record. Medical simulation can afford ample opportunity for us to coach our learners and pulmonary and critical care medicine (PCCM) fellows and allow them to explore their knowledge boundaries in a low stakes and low threat environment where being wrong is accepted as part of the learning process.
A PD coaches learners and also coaches the coaches because PDs often share the responsibilities of faculty development. There are many examples of how to implement coaching successfully including the March 2019 post located in the Voices in #MedEd section of the APCCMPD Scholars website. Kritek and Çoruh outlined how they implemented the coaching process for large group teaching and showed coaching helped even experienced faculty members.
TEACHING
The PD of the 21st-Century uses effective and engaging teaching modalities to gauge what learners are learning while they are being taught. A few years ago, some of us PDs wrote a summary of contemporary strategies to help deliver effective and engaging didactics. Using audience response methods and anonymous modalities can help provide a non-threatening learning environment that can optimize learning for learning sake. This can change the focus away from saving face and allow the learner to concentrate efforts on understanding the material. For APCCMPD members, our website and Member Resources tab grants access to many tools and aids that are quite useful for the PD, including the Fellowship Toolkit.
MENTORING
Helping trainees mold and sculpt their career trajectory is often a highly rewarding aspect of the PD's job. For me, personally, it is repeatedly one of the most rewarding parts of my career. This fulfillment has led me to join colleagues in writing articles on: helping residents prepare for PCCM fellowship, preparing fellows to get the most out of their fellowship, and assisting fellows in the search for their first job. The passion of helping trainees find their niche ignites me. I love asking trainees, "What do you want to be when you grow up?" and I routinely meet with medical students, residents and fellows to discuss career planning. A PD can demystify these processes and have personal meetings with trainees to help them further discover and define their career trajectory.
AS CONFIDANTS
Trainees are under significant stress as they acquire the lifelong skills to take care of horrifically sick patients. Fellows encounter significant pressure and can encounter difficulties in training ranging from depression to burnout. When physicians in training have significant problems, PDs often investigate to uncover the etiology.  Trainees may be struggling with: (1) behavioral or professional problems, (2) medical conditions, (3) stressors, (4) substance abuse, or (5) a learning disability, or have considerable knowledge gaps. PDs often have to search for the "D's" of Depression, Disability, Disease, and Drug use when trainees struggle. PDs must also learn to decipher the differences between growing pains and serious offenses and help trainees move forward in their career development. This requires a significant level of trust.
CONCLUSION
Our little league team, similar to our physicians in training, hate making mistakes or being wrong… especially publicly. As PDs, we have the opportunity to teach fellows in the least threatening environment to optimize their learning. With the right directives, tools, modalities, and trust, we can provide appropriate scaffolding to help our fellows and trainees achieve their career aspirations. You know, next time someone asks me, "what do you do for a living?" I think I am going to respond with "I am a Program Director, and I coach physician trainees while optimizing low threat teaching environments, see physician-learners at their best and worst, actively search for causes when I see learners struggle, listen in confidence, mentor and help trainees carve out their career paths, develop colleagues, and help fellows obtain their dream job." To me, that is what a PD does.