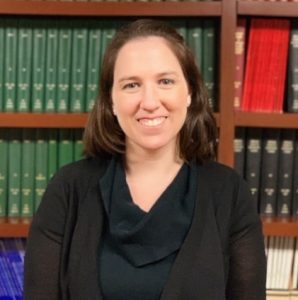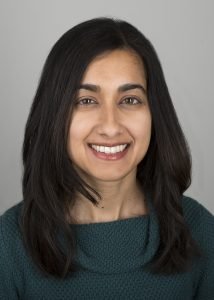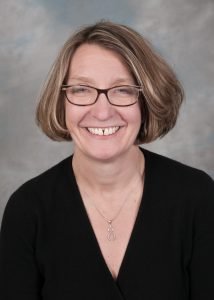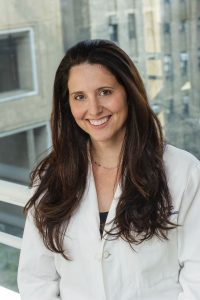 We know that interdisciplinary rounds are an essential part of high-quality, patient-centered care in the ICU. As intensivists, we value this collaborative, team-based approach. In addition to structured rounding which incorporates all healthcare team member voices, we believe that inviting teaching from all disciplines helps promote teamwork. The question is…how do you make this interdisciplinary teaching happen?
Before we dive in, let's go over two terms that we will use throughout our discussion: 
Interprofessional Education (IPE) refers to the side by side education of students across disciplines and professions. Both learners and teachers are from varied disciplines.
Interdisciplinary Teaching (IDT) involves teaching of a group of learners (perhaps of the same specialty) by professionals from different disciplines.
There is a lot more discussion of IPE in the literature. That is in part why we created the term IDT!  Why did we do that? Because we think this type of teaching fits naturally into ICU rounding and is a great partner to efforts at IPE. Our focus is going to be on IDT as we think you can incorporate it relatively easily into your existing ICU rounds structure. So how can you do this?
Starting out: How to promote IDT in your learning environment
Set the stage for IDT in your ICU by projecting a positive, welcoming attitude to all members of the healthcare team.
"I still remember as a resident and medical student being overwhelmed by the sheer number of individuals involved in an ICU care team. It was easy to forget who did what and almost impossible to recall names until I rounded with one of our seasoned attendings. She started each week of service by having every team member introduce themselves and share one thing they liked to do in town unrelated to medicine. We often found quite a few overlaps among us and sparked ongoing debates on which restaurants or hiking trails were best to frequent. I continue to start my service weeks in this manner and have enjoyed watching teams come to life and bond as we find common ground outside of medicine prior to the start of collaboration in the ICU. I have noticed this degree of familiarity empowers learners to approach team members with questions where they may otherwise have hesitated."

                    – Jacqueline O'Toole, DO
Making it a success: Tips for facilitating IDT during ICU rounds
To successfully incorporate IDT into ICU rounds, the physician leader must both welcome the voices of the interdisciplinary team members and also actively manage their contributions. It is this active management that prevents rounds from being derailed while also allowing for multiple teaching moments. Your job is to create an inclusive environment while still effectively moving patient care forward. Below are a few practical tips that will get you started.
1.  Invite interdisciplinary team members to teach (see Video 1 at time stamp 11:24)
By inviting the interdisciplinary team member to teach, the physician team leader is acknowledging this team member has unique knowledge about the specific topic being discussed and empowering her to educate all members of the team. This allows everyone to have a better understanding of each team member's expertise and value.
For example, ask the respiratory therapist to teach about autoPEEP on your patient with severe asthma or ask the nurse to explain how the CAM-ICU is performed. This may be something you strategize about in advance if, for example, you know that one of the patients is getting more and more delirious, but it more commonly happens on the fly.  The key is to be attentive to these opportunities to invite others to teach and to seize them when they occur.
2.  Ask a focused question (

see Video 1

at time stamp 9:06)
Asking a focused question allows the physician team leader to identify key teaching points that are important for the team to take away from rounds. It also limits the scope of the teaching pearl provided which can help to keep rounds moving. For example, ask the pharmacist to explain the potential therapies for neuroleptic malignant syndrome as opposed just asking her if she can "teach a little about NMS."
3.  Keep the team on schedule (

see Video 2

at time stamp 6:15)
As the physician leader of rounds, you are the one responsible for keeping rounds on track. Sometimes this involves the need to gently rein in the contributions of colleagues when time is short. Keep the train on the tracks, but do so politely. Offering to circle back after rounds or requesting that a colleague send out a relevant article are helpful strategies to get everyone back on task.
Taking IDT beyond rounds (

see Video 1

at time stamp 12:45)
IDT on rounds serve as a way to open the door to IDT throughout the day in the ICU. After discussing CAM ICU on rounds, you can propose that residents or students join the patient's nurse for the next delirium assessment and take a stab at performing the CAM ICU. Another strategy might be to plan an afternoon time when the respiratory therapist can demonstrate different ventilator settings and their impact on pressure, flow and volume tracings.
Lasting pearls on IDT
We have found that the use of IDT in our ICUs has led to a richer learning environment for all members of the team. IDT, by highlighting the myriad of strengths brought to patient care by the interdisciplinary team, also serves as a foundation to promote collaborative care in the future of our trainees.
References:
Kim MM, Barnato AE, Angus DC, Fleisher LF, Kahn JM. The Effect of Multidisciplinary Care Teams on Intensive Care Unit Mortality. Arch Intern Med. 2010;170(4):369–376.
Interprofessional Education Collaborative Expert Panel. (2011). Core competencies for interprofessional collaborative practice:  Report of  an  expert  panel. Washington,  D.C.: interprofessional  Education  Collaborative.
Reeves S, Fletcher S, Barr H, Birch I, Boet S, et al. A BEME systematic review of the effects of interprofessional education: BEME Guide No. 39. Med Teach 2016: 38 (7): 656-658.