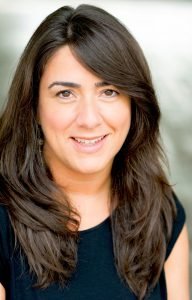 In a prior blog post, we distinguished coaches from mentors and noted how coaching has been a strategy to improve and refine learner performance across a range of disciplines. But why is medicine so late to the game in using coaches when they've been used so successfully in other professions? Some of the hesitancy to employ coaches may be related to the language we use in academic medicine. For instance, use of the term 'competency' in trainee assessment may imply mastery of a task or skill with no further need for improvement.But competency is a low bar, and clinicians at all levels of training and practice should aspire to be better. One way to help ourselves, our peers, and our trainees achieve their personal best is to build a program to support that growth. While coaching programs differ in scope and target, the practical steps below can help you establish an effective coaching program.
1. Determine the target and purpose of your coaching program.
The first step is to identify who will be coached and by whom. Are the target learners medical students, residents, fellows, or faculty? Will the learners be coached by a peer, a more senior trainee, or by faculty? Unlike mentors or advisors, coaches need not be experts or senior faculty. The function of a coach is to observe behavior, provide feedback, and help the learner self-reflect. These functions can be performed successfully by a peer or more senior colleague alike. Next, the target behavior or skill should be determined. A recent literature review of medical education coaching practices found that coaching programs generally focused on one of three categories: 1) well-being and resilience, 2) non-technical skills such as decision-making, teamwork, and reflective practice, or 3) technical and procedural skills.
2. Get stakeholder buy-in.
Key to the success of any coaching program is buy-in and engagement from stakeholders. First, identify all the possible individuals or groups that will be affected. Beyond learners and coaches, stakeholders will vary depending on the target learner group. For example, a coaching program targeting fellows should include input from the program and associate program director(s), program coordinator, key clinical faculty, and division/department chair. Stakeholders need to know what gap coaching fills, the anticipated value of such a program, and the potential unintended consequences. This stage offers the opportunity to review the formative nature of coaching, reminding stakeholders that coaches are not in an evaluative or supervisory role with their learners, but rather tasked with aiding the learner in self-reflection and bringing their blind spots into view. Meeting with stakeholders early in the process may reveal roadblocks or areas for improvement in the design of the program.
3. Create time and space for coaching.
Depending on the target and purpose of a coaching program, a variable time commitment will be needed from participants. Some relationships are short, as in the case of a coach observing a learner giving a talk or performing a procedure on a single occasion. Other programs are longitudinal in nature to allow a coach to observe the learner over time. Regardless of the approach, all coaches and learners should ideally anticipate participating in a pre-session briefing, performance/observation, and a post-session debrief. In the pre-session briefing, the coach allows the learner to set goals and identify areas for self-improvement. Next, the coach observes the learner, focusing on their pre-identified goals. Finally, the coach and learner meet again to debrief, wherein the learner provides a self-assessment, followed by feedback from the coach. The learner and coach should then create an action plan with goals and timelines. For coaches engaged in an intensive, longitudinal relationship with serial observations, dedicated FTE may be needed to allow for meetings with learners as well as faculty development activities.
4. Orient and set expectations for coaches and learners.
Participants need to understand the purpose of the coaching program and have realistic expectations. Coaches and learners alike should appreciate the time investment required, as well as the anticipated duration of the relationship. Unlike a supervisory relationship, the coaching relationship is driven by the learner. Thus, the learner should be prepared to set goals, be reflective, and identify how they will reach their goals. The coach's role is to facilitate this process by providing active listening and delivering effective feedback. Depending on the behavior or skill being observed, coaches may want to utilize a formal observation tool. Coaches will require faculty development on effective coaching techniques, as well as training on how to use observation tool(s).
5. Evaluate your coaching program.
Consider asking the following questions: Is the program achieving its goals? Are the effects of coaching enduring for the learner? What features of the program are most effective and are there aspects that are less helpful? Consider using Kirkpatrick's evaluation model to assess the effectiveness and impact of your coaching program. This model includes four levels: reaction (learners' reaction to coaching), learning (learners showed improvements in knowledge, skills, or attitudes), behavior (learners changed their behavior), and results (learners demonstrated improved patient outcomes). As you evaluate your program, don't forget to consider effects on the coaches as they too may benefit from the coaching experience.
Suggested reading:
Deiorio NM, Carney PA, Kahl LE, Bonura EM, Miller Juve A. Coaching: a new model for academic and career achievement. Med Educ Online. 2016;21(1).
Lovell B. What do we know about coaching in medical education? A literature Med Educ. 2018;52(4):376-390.
Coaching in Medical Education: A Faculty Handbook. Deiorio NM and Hammoud M (eds). The American Medical Association. https://www.ama-assn.org/education/coaching-medical-education-faculty-handbook.
Kirkpatrick DL. Evaluating training programs: The four levels. San Francisco: Berrett-Koehler, 1994.