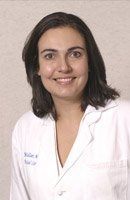 What is an educator portfolio?
The educator portfolio is not just an expanded version of your curriculum vitae1.  It's a dynamic, evolving document that is designed to capture the scope and quality of your teaching, combined with evidence of effectiveness and underlying teaching strategies.  Not intended to be exhaustive, the portfolio should contain a deliberate selection of materials that represent your strengths and innovations in teaching while supporting the quality of your work2.  It should also contain reflective statements and personal narratives that provide a context for the reader.  As you work to revise and update the content, the process encourages self-reflection and evaluation.  Over time, this will help you define your educational goals and should reinforce your own professional growth and development.
Who needs an educator portfolio?
Any faculty member involved in education should consider the creation of an educator portfolio. Those starting their careers or beginning a new appointment may best positioned to start a developmental educator portfolio3.  More senior faculty applying for promotion or those applying for a new position should consider a promotional educator portfolio instead.
Developmental educator portfolio: a comprehensive portfolio that can be used in a formative fashion to track educational activities and achievements over time. It aids in self-reflection and goal setting and should be updated annually.
Promotional educator portfolio: a more focused portfolio that can be used in a summative fashion to summarize key educational achievements for promotion or advancement.  It is created and updated based on a specific need, and often represents a more focused version of the developmental educator portfolio.
Why create an educator portfolio4?
More likely to capture the complexities of teaching over time than a traditional curriculum vitae
Encourages self-reflection and goal setting
Allows you to be actively engaged in the process of evaluation instead of being a passive recipient
What goes into an educator portfolio?
Ideally, the portfolio should use common terminology that translates easily across academic institutions.  While the format may vary, every portfolio should contain the following key elements:
Thoughts about teaching
Each educator portfolio should begin with a personal statement that includes a description of your teaching philosophy and a discussion of your teaching strategies.  Why do you teach? What do you value as an educator?  What are your beliefs and how do they influence your teaching goals and methods?  You should also articulate your five-year goals as an educator.  This section is often the most difficult to write, and for some, it may be easiest to save it for last.
Educational contributions
This section should include a description of your teaching responsibilities and evidence of its effectiveness.  Depending on the type of teaching you have done, this might include a brief description of courses taught with teaching methods or content delivered, the number of learners, and the process for evaluating participants.  It is helpful to include a summary of feedback from students and peer evaluators as well as unsolicited letters from students or supervisors that comment on your teaching abilities.  This is a good place to describe key roles you may have played in curriculum development or the implementation of an innovative approach to teaching.  In addition, mentoring relationships and leadership positions in education can be highlighted here.  Supplement your selections with a short narrative that comments on why you chose to include them with other potential thoughts such as what you learned about yourself as an educator in the process.
Recognition of excellence
Use this section to highlight your expertise as an educator.  Summarize any teaching awards you have received as well as any invitations you have received to speak or contribute to the dissemination of knowledge (example: a podcast) based on your reputation as an educator.
Activities to improve expertise as educator
What are you doing to improve your abilities and expertise as an educator?  Summarize your participation in faculty development courses or workshops intended to improve skills for educators.  Be scholarly in your approach to teaching and conduct research on your own work whenever possible.  Evaluate the impact of curricular change and asses it's effectiveness. Use your teaching evaluations as a tool for self-improvement and record the changes you make in response to feedback.
Contributions to profession & scholarship
The content in this section is very similar to what you would expect to find in your curriculum vitae.  Include relevant publications, service to professional societies or your institution that focus on education, and activities such as editing or contributing to a journal on education.
Getting started with your educator portfolio
Getting started with the creation of an educator's portfolio can feel like a daunting task, but the only way to get started is to commit to action and go!
Don't wait to get started
Creating an educator's portfolio will take time, and some of the necessary pieces may be more difficult to obtain after you have completed a teaching activity.  Plan ahead and gather those components as you go if possible.  Arrange for peer review of your teaching, gather evaluations, and document the details of each activity while they are readily available to you.  The earlier you start in your teaching career, the easier it will be to get started, but it's never too late to build a portfolio.
Be thoughtful about the materials you include
The more you have accomplished, the more selective you will have to be when you decide what materials you will include in your portfolio.  Be careful to choose a cross-section of your work that represents the scope of your skills and accomplishments and that demonstrates the progression of your abilities over time.  A smaller, well-chosen collection of documents will be more useful than simply including all your work.
Chose an organizational structure that is easy to navigate and obvious to the reader
Many institutions provide on-line platforms for developing educational portfolios that faculty must use when submitting applications for promotion and evaluation.  In those cases, the structure and organization is pre-determined.  In those situations where you have more flexibility, use a table of contents at the beginning with links to the individual sections or components and refer the reader to collections of documents in appendices or supplements.
Use reflection and personal narratives to provide explanations with each piece of evidence
Make sure that every piece of evidence in the portfolio is supplemented with a brief explanation about why it was included and details about the activity to provide sufficient background or context for the reader.
What format is best?
Each educator portfolio will be as unique as the individual creating it, and only you can decide what format will be the best match for your style and need.  Many academic institutions will have standard platforms or formats that you will need to use for evaluation for promotion or advancement.  Other examples can be found to get you started, but in the end, you should choose something that feels comfortable and that will be easy for you to update.
Some options of templates to use are provided here:
References
Dalton CL, Wilson A, and Agius S. Twelve tips on how to compile a medical educator's portfolio. Med Teach. Sep 17:1-6. doi: 10.1080/0142159X.2017.1369502
Seldin P. 1997. The teaching portfolio, 2nd Bolton, MA: Anker.
Baldwin C, Gusi M, and Chandran L. Leadership lesson: the educator portfolio: a tool for career development. 2013. Available at: https://www.aamc.org/members/gfa/faculty_vitae/148574/educator_port folio.html (accessed January 28, 2018).
Kaplan M. The teaching portfolio. 1998. Center for Research on Learning and Teaching Occasional Papers No. 11, The University of Michigan.
***************
Jennifer McCallister, M.D.
Associate Professor of Clinical Medicine
Program Director PCCM Fellowship
The Ohio State University